Xima released a new device a while ago, the VRTX.
The VRTX is used for recording calls on a SIP trunk or an E1/T1.
On the front there are two ports, one from the router (SIP) or ISDN Modem and the second for the IPOffice.
On the back there is an USB mini connector to connect the VRTX to a PC or server running Xima Chronicall.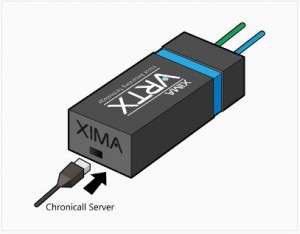 The VRTX requires that Xima Chronicall is installed, see https://ipofficeassistance.com/installing-xima-chronicall/
Also required is the recording library license and a license per channel.
If you want to record 10 calls at the same time then 10 channels are needed.
When you have connected the VRTX to your server then install the VRTX drivers.
These drivers can be downloaded from the Xima website.
After installing the drivers the VRTX should be seen in the device manager of the server without any warnings.
Login to the Chronicall webpage and go to the settings section.
Select the recording libraries section to start configuring the recording library.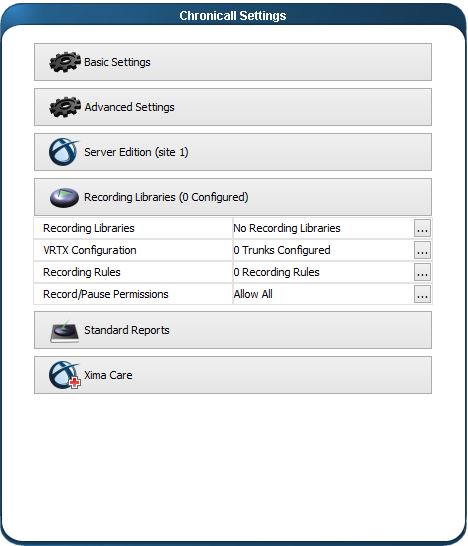 To configure the next option click on the dots … to open.
Add a library and select VRTX only if you only have a VRTX or select "VMPro or VRTX"
Enter the "Chronicall server address" and set it to 127.0.0.1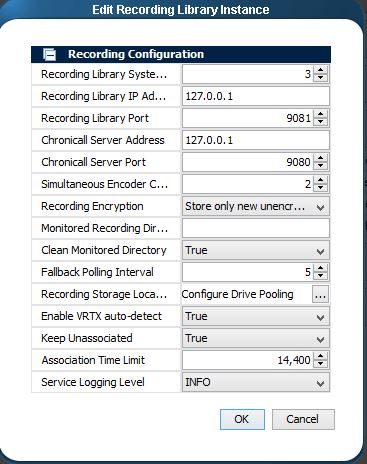 You do not have to configure a Recording storage location as this is create by default.
You can however create your own if you want the recordings being stored on a different drive or share.
Now you need to configure the trunk that VRTX is recording.
Give the trunk a name and select the IPOffice.
Set the line ID of the trunk and be aware that this is NOT the line group ID!
Set the amount of channels that your trunk has.
The last and most important part is that you need to enter the serial of the VRTX.
You can find it on the VRTX itself.
A second option is to go to the device managent of the server and select the properties of the VRTX.
Search through the details and you will find it.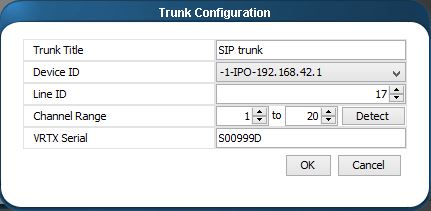 Now you need to add a recording rule otherwise nothing will be recorded.

When you have saved all settings restart the Chronicall service.
When you do not restart the service the recording service gives an error.